Table Map & Floor Plan
Point Of Sale Team's graphical table map is flexible & customizable, allowing your floor layout to be easily represented on screen. Staff can then align themselves to know their sections and new staff can quickly grasp where tables are located to help increase their service speed.
Table icons can be set for any shape and size depending on your requirements, and numbered according to your current set up. Color cues let your staff know at a glance what a table's status is, thus allowing for better table management and customer satisfaction.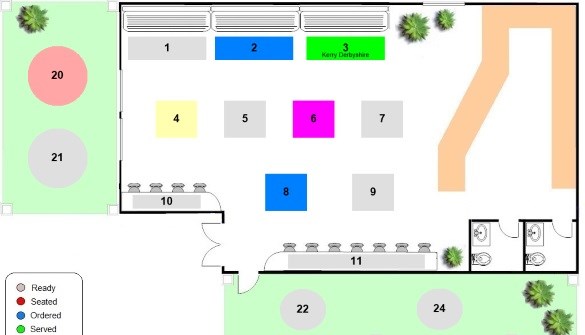 Find Out More
With the all new iPad app, Handheld Ordering is also capable of displaying this map which helps speed service up even more.